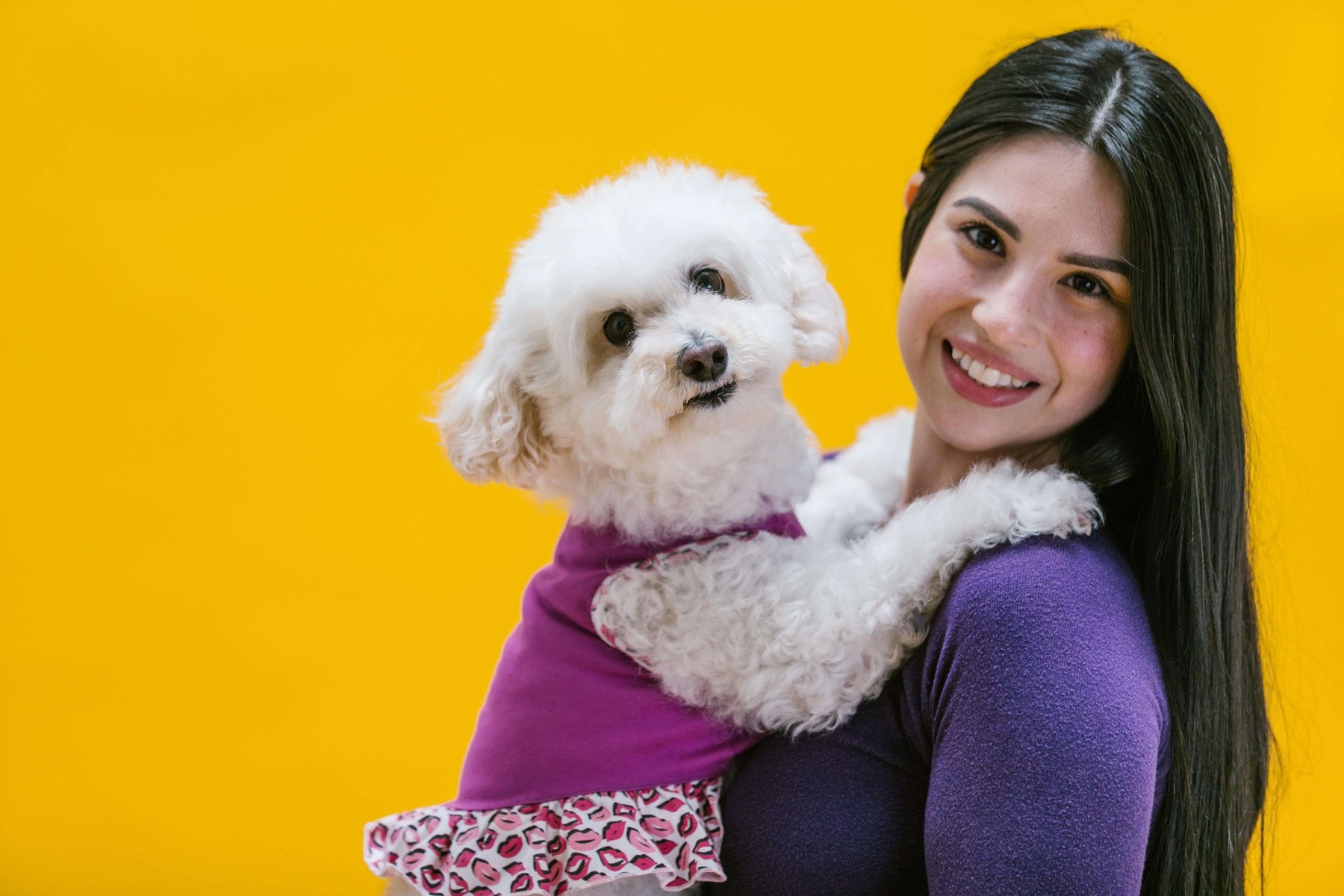 5 Gift Ideas for Dog Lovers
If you're looking for a gift for a dog-lover, you'll find a wonderful assortment to choose from in the shopping catalogs. Here are five popular types of dog-themed gifts to help you narrow your search:
1. Doggy clothes
There are countless dog-themed garments to browse in the clothing range, from low-cost socks and T-shirts to high-quality dresses and coats. Refine your search by selecting types of clothing to suit your recipient's taste, then search for dog themes within that bracket. If the person you have in mind likes hoodies, say, look out for one sporting a graphic representation of a dog. This might be a photo or sketch of a dog's face, a paw mark print, or a little zip puller in the form of a dog, perhaps.
2. Doggy jewelry
If your dog-fan likes to wear jewelry, how about giving them a dog-themed pendant or earring set? Rings, bracelets, and other kinds of jewelry can also be found in canine themes. Dog paw shapes make attractive designs, while whole dog silhouettes and miniature portraits can also make eye-catching adornments.
3. Doggy mugs
Everyone appreciates a special, personalized mug, and your friend will especially appreciate one that features a dog. Look out for one featuring a picture of their favorite breed or similar. If they own a dog, take a photo of it and have the image imprinted on the mug, with its personal name below, for a super-special gift. For a more substantial present, give a set of mugs or a range of dog-themed kitchenware, such as dog-decorated cutlery, plates, and dishes.
4. Personalised dog photo
As an alternative for using a photo as a transfer, let the image stand as a gift in its own right. Take a snapshot of your friend's dog or, if they don't possess one, any dog of their favorite type, and have it developed as a print. Choose a smart frame for the picture, preferably with options for hanging or standing, as an adornment for their home. You can be sure your gift will be given pride of place on your friend's desk, wall, or mantelpiece.
5. Doggy stationery
You can buy all sorts of dog-themed stationery items, from calendars and writing sets to pencils and sharpeners. You could pick out a selection of little items, with a dog-styled pencil case to present them in, or opt for one substantial product instead.
With these five doggy gift categories, you'll have ample choices for your lucky recipient. Just pick the category that appeals most, and start browsing - but remember to set your budget first, to ensure a choice to suit you both.